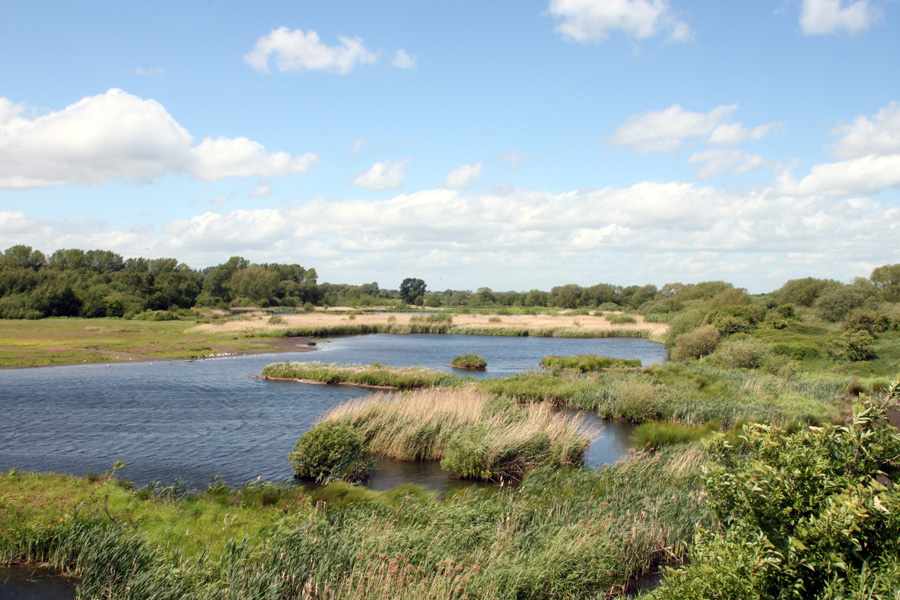 For updates about Ladywalk please visit the reserve website ladywalknature.wordpress.com
Ladywalk Reserve sits in a loop formed by the River Tame. This reserve is an integral part of the Tame Valley Wetlands.
The site features woodland, wetlands, reed beds and pools, which are the result of flooded gravel extraction workings. The large area of reedbed has become an important feature not just to this reserve but to the whole Middle Tame Valley and the entire region too. Wintering Eurasian Bittern are frequent visitors and the reserve has been identified as one of the best sites in the country to observe this bird.
Tracts of Birch and Alder woodland add to the diversity of habitat and this attracts winter finch flocks. The reserve is also an excellent place to see Water Rail, and Hobby is a frequent summer visitor. A wide range of birds species can be found here year round and wetland birds are the predominant feature.
Ladywalk Reserve is owned by E.ON and is leased to and managed by the WMBC.
Access to Ladywalk Reserve is by Inclusive Club Membership only. Single day visits can be made to this reserve by bona fide groups at a cost of £3.00 per person.
About West Midland Bird Club
The West Midland Bird Club was formed in 1929 and is dedicated to the study and conservation of wild birds in Staffordshire, Warwickshire, Worcestershire and the West Midlands. The club manages several reserves across the region, organises field visits and talks, produces quarterly newsletters and an annual report on the birds of the region.
For more information about the club and membership, please visit the club website.