With funding awarded from the Green Recovery Challenge Fund, Tame Valley Wetlands are leading a partnership project to help transform the Cole Valley.
The Green Recovery Challenge Fund is a Government fund developed by Defra in partnership with its Arms-Length Bodies, which the National Heritage Fund are administering on behalf of Defra.
The partnership involves The B37 project, Birmingham City Council, Castle Bromwich Hall & Gardens Trust, North Warwickshire Borough Council, The Prince's Trust, Solihull Metropolitan Brough Council, The Wildlife Trust for Birmingham and the Black Country and Warwickshire Wildlife Trust. These partners will work to deliver the project whilst involving and engaging local people.

The river Cole and the Cole valley form a fantastic green corridor linking the centre of Birmingham to rural North Warwickshire. With the support of the Environment Agency (EA), a vision for the valleyhas been developed, and this funding will help to make it a reality.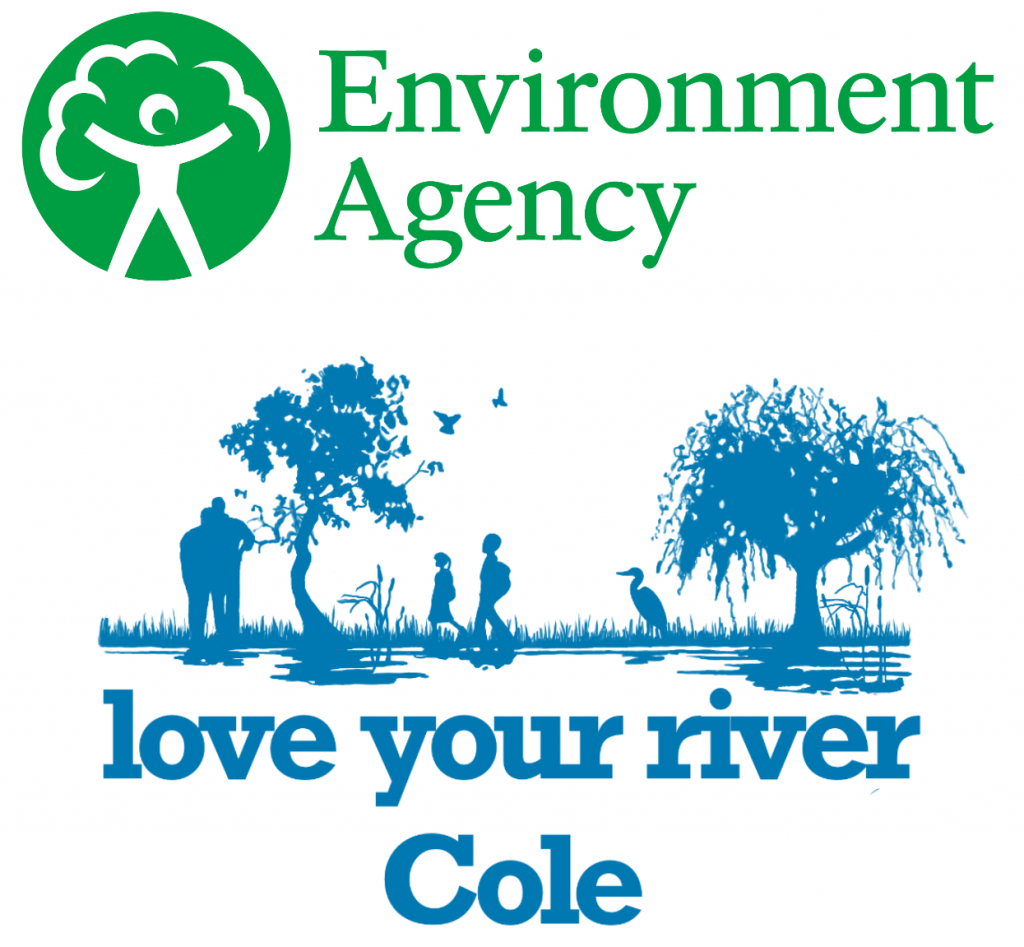 The Green Recovery project will expand on the current Love Your River Cole(LYRiC) work, delivering improvements to various key locations in the Cole valley including Glebe Farm Recreation Ground, Meriden Park, Castle Bromwich Hall Park and Gardens, and Cole End Park. The valley is a brilliant haven for wildlife, as well as a highly valued green space for the diverse communities living alongside it.
The project will involve tree planting, wildflower meadow creation and wetland habitat enhancements, as well as access improvements to paths and trails through the key sites. We will also be focusing on creating and supporting local green jobs to boost the local economy. The project includes six traineeships aimed at giving people the experience and accredited training required to pursue a career in the environmental sector. The Prince's Trust will also be working with young people from a range of backgrounds, to offer first-hand experience of the local environment and support in finding work or further training.
"To have secured this funding is a tremendous achievement and is real testament to how partners can work together to make a real difference on the ground. The Covid crisis has demonstrated how valuable local green spaces are and this funding will go a long way to improve these for people and wildlife".

Ian Wykes, Tame Valley Wetlands Programme Manager
[expand title="Project Deliverables +" swaptitle="Project Deliverables -" trigclass="noarrow" tag="h4″ rel="D"]
The project will deliver the following works between January 2021 and March 2022:
Creation and restoration of 2km of footpaths, trails and boardwalks to improve public access at key sites.
100m of in-channel improvements to the river Cole
7km of bank restoration, including removal of invasive species and planting of wildflowers and trees, to improve riparian habitats, prevent sediment runoff and sequestrate carbon.
2 hectares of woodland management to provide habitats and enhance species diversity.
2 hectares of wetland creation to support a variety of invertebrates, amphibians and birds.
3km of wildflower meadow creation and restoration using well-established conservation techniques
Creation of 6 traineeships and delivery of 144 training courses for 16-24 year olds to provide opportunities for development of conservation-related careers
50 short course accredited training opportunities for delivery partners and community groups.
20 biodiversity and environmental audits carried out through citizen science with 50 volunteers from local communities.
Weekly volunteer opportunities to help deliver practical conservation work
12 engagement events explaining the benefits of nature to wellbeing
Weekly blogs and social media posts to update on our progress and relevant events
These deliverables will have a long-lasting positive impact on the river Cole and its communities.
The project will significantly enhance the environment and ecological health of the valley by re-naturalising the river Cole, helping to move it into a better condition, and connecting habitats so that important native species are once again able to thrive.
Local communities will be provided with the skills and experiences needed to continue taking care of the environment after the project ends, to sustain these outcomes into the future.
[/expand] [expand title="Project Sites +" swaptitle="Project Sites -" trigclass="noarrow" tag="h4″ rel="D"]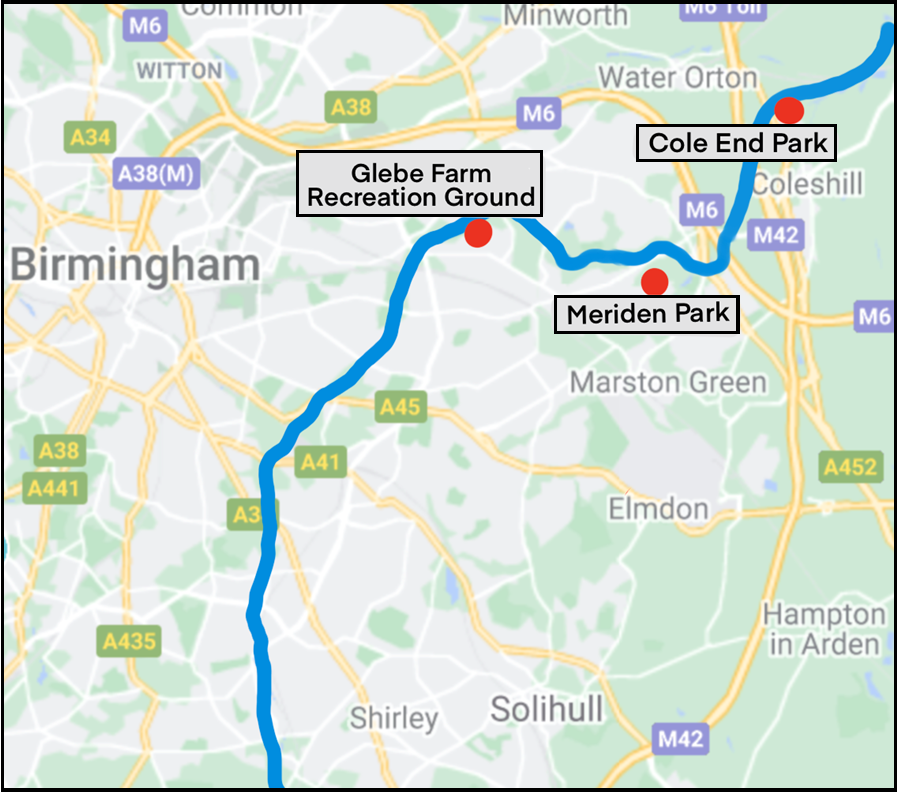 The project will focus on four main locations throughout the Cole valley: Castle Bromwich Hall Gardens and Park (Solihull), Cole End Park (North Warwickshire), Glebe Farm Recreation Ground (Birmingham), and Meriden Park (Solihull).
Click on the project area map to zoom in.
[/expand] [expand title="Press Release +" swaptitle="Press Release -" trigclass="noarrow" tag="h4″ rel="D"]
Click on the link below to read Warwickshire Wildlife Trust's press release announcing the project.
We will be posting more information about applying for traineeships joining training courses or volunteering on the project soon. Keep up to date by following us on social media.
[/expand]
Keep an eye on our website and social media for regular project updates, events and opportunities.