As part of our 'Ratty's Return' project, Tame Valley Wetlands have been working with our partners, to get the area ready for the return of 'Ratty' the water vole.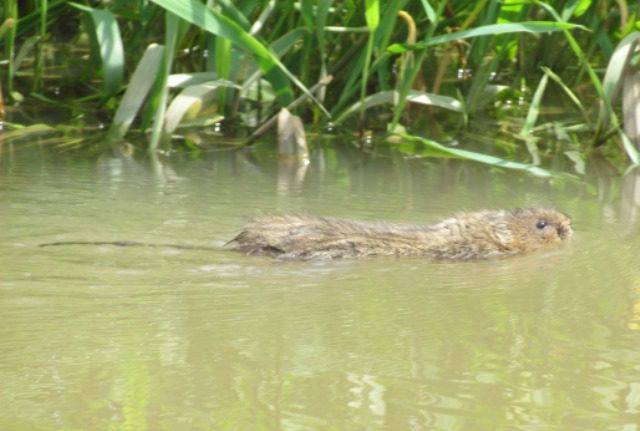 During May 2017 we have carried out two areas of bank improvements at strategic sites where water voles were once found.
Ladywalk Nature Reserve – 175m of bank improvements
Working with West Midland Bird Club, we have started work on an area where water voles used to be found. The ditch line runs 600m north south through the reserve. Working together in partnership, we have focused on a 175m stretch of ditch.  Volunteers from West Midland Bird Club and our Tameforce volunteers spent three days transforming a Himalayan balsam jungle into an area which will again provide habitat for this cute mammal.  Firstly, the Himalayan balsam was strimmed and pulled out to prevent it from growing.  This non-native species can dominate a landscape, making it hard for our native plant species to survive.  Native plant species are an essential food source for water voles and provide important cover for their burrow entrance.    We then used pre-planted coir pallets (filled with Ratty's favourite food plants) to line and stabilise some of the ditch banks.  Where the banks were too steep, we planted marginal plug plants including purple loosestrife, flag iris, water mint, water forget-me-knot, grasses and sedges. Steep slopes are good for water voles to burrow into but it is important to get good vegetation cover to hide their entrances.  We are looking forward to seeing how this site changes over time and how well the plants establish.  Watch this space!
Before and immediately after work – slider photos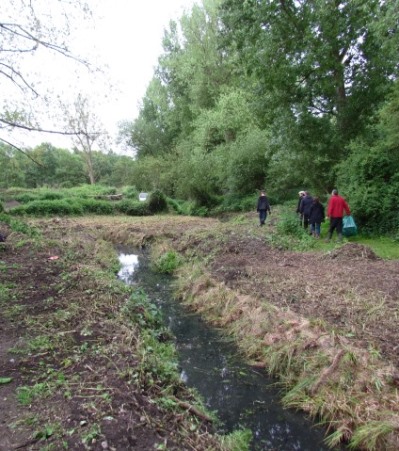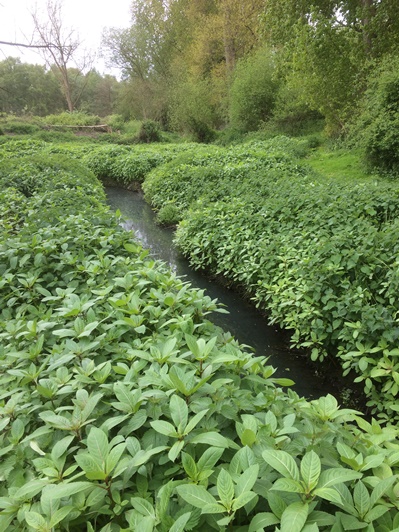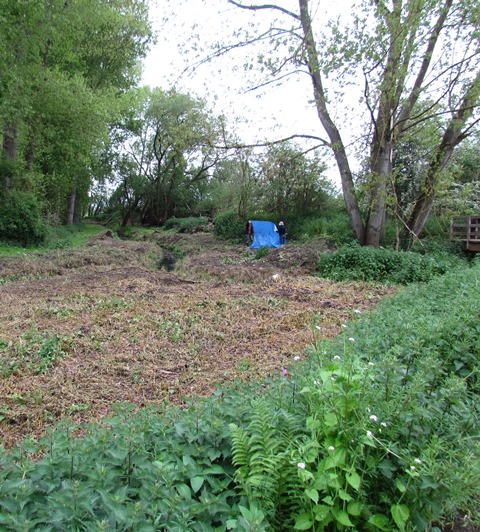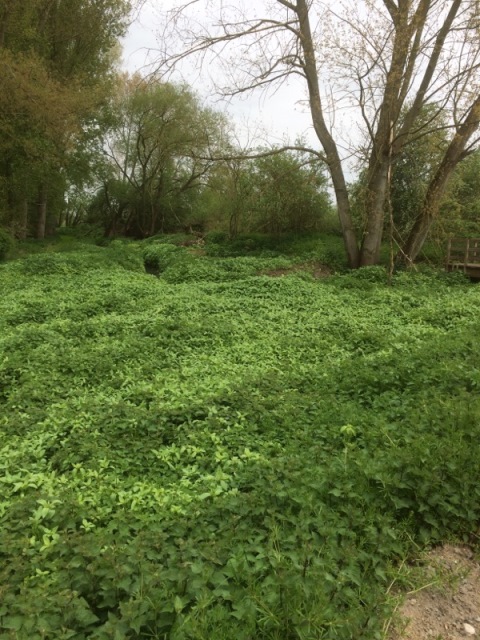 Borrowpit Lakes, Tamworth – over 500m of bank improvements
Working with The Lamb Angling Club, pre-planted coir rolls were installed at Borrowpit Lakes, around the southern shore angling pegs and in the nature area where erosion of the banks is evident.  The vegetation planted is favourable to water voles but also insects which often fall into the water and can be eaten by fish.  Around the angling pegs where the water is deeper, the coir rolls were placed onto hazel faggots.  The faggots also act as a great refuge for small fish and fry to hide from predators.   This work will help the banks naturalise and protect them from erosion.  More work is planned at this wonderful still water fishery in the heart of Tamworth.  We look forward to seeing how this site establishes over time.
Tameside LNR, Tamworth 40m ditch plug planted
A 40m ditch line was cleared by Tameside Wildlife Conservation Group and planted with marginal plants to establish better habitat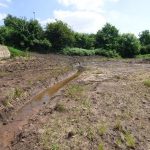 Kingsbury Water Park 40m ditch plug planted
A 40m ditch was cleared by Rangers at Kingsbury Water Park and planted with marginal plants to establish better habitat
Kingsbury Water Park 375m of Leys Brook marginal improvements
Plug plants provided to Wild about Tamworth groups; Friends of the Lakes  for planting at Stonydelph Lakes and Friends of Hodge Lane to plant on the pond edges following desilting and reprofiling