TORC lend a hand
If you've noticed any extra conservation work going on around Tamworth in the last few months, you may have TORC college to thank. Tame Valley Wetlands teamed up with TORC college in Tamworth to provide work experience placements for their students, and everyone has reaped the benefits! The students have
Read more.
Heritage Training Workshops to be held in Warwickshire
Warwickshire County Council in partnership with Tame Valley Wetlands is to hold a series of heritage training workshops over the next few months. The events are being organised by the County Council's Historic Environment Record Team and are entirely free to attend. The workshops will help local communities understand and
Read more.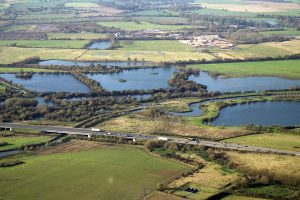 A Journey through Tame – Trailer
Here's a short trailer of a journey we took through the Tame Valley Wetlands – full version coming soon..!
Read more.
Christmas Decorations Craft workshop not on this evening
A reminder that the Christmas Decorations Crafts workshop led by the Community Environmental Trust in Castle Vale (shown in our Activity Guide) is not on this evening (21st December 2017) as it was rescheduled to last week instead. We are very sorry for any inconvenience or disappointment caused. If you'd
Read more.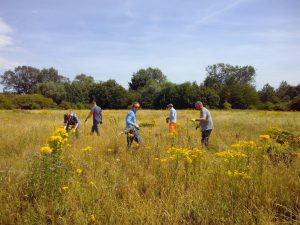 Tameforce volunteers donate over 7,000 hours since 2015
A team of dedicated volunteers have been improving the landscape of the Tame Valley Wetlands for wildlife and people, totalling 7,009 hours of volunteering since 2015. "Tameforce" is a group of volunteers carrying out environmental conservation and countryside access work as part of the Tame Valley Wetlands Landscape Partnership Scheme.
Read more.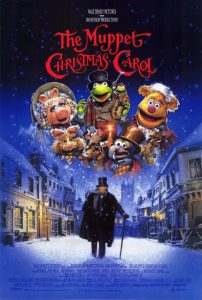 On your bikes! Pedal-powered Christmas cinema pops up in historic Hall
Don't miss a unique opportunity to experience a Christmas classic -with an eco-friendly twist- on Saturday 9th December at Middleton Hall, Tamworth.
Read more.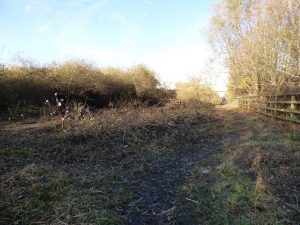 Work on the willows continues at Borrowpit Lake
The Lamb Angling Club held a work party on Sunday, 19th November 2017 to continue the work on the willows which have become a 'den of mischief' in recent years. Six members of the Club worked hard to remove and stack the brash so that our Partner, Tamworth Borough Council – Streetscene team could chip
Read more.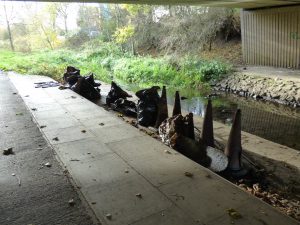 Start of the 'big' stream clean up at Borrowpit Lake
In just 4 hours we removed 10 bags of rubbish from 30m of stream. Read more about what we found.
Read more.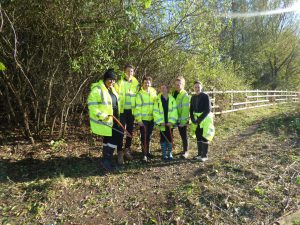 Pathway improvements at Borrowpit Lake
Tame Valley Wetlands are extremely grateful for help by six volunteers from Keir Services who transformed a dark, enclosed pathway to be more open and accessible at Borrowpit Lake, Tamworth.
Read more.
Curdworth hedge receives heritage makeover
If you have driven along the Kingsbury Road through Curdworth village you may have noticed some work happening at the King George V Playing Fields. Read more to find out what we are up to...
Read more.