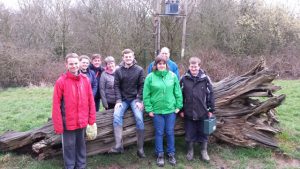 A New Year's Resolution to Volunteer?
It's that time of year again! New Year's resolutions are being made and at the top of many people's lists are things like 'Get fit' or 'Keep active'. If you're of a younger age, it might be 'Get a new job', 'Get into university' or 'Do well in exams'. If
Read more.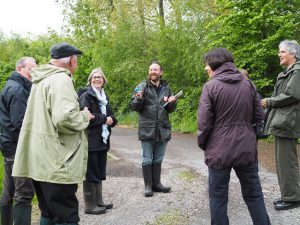 Tame Valley Wetlands 2016 Highlights
This year has been a busy one for the Tame Valley Wetlands Landscape Partnership Scheme. Led by Warwickshire Wildlife Trust and funded by the Heritage Lottery Fund, the scheme has delivered 33 events with approximately 2,400 attendees and 57 training sessions with 560 attendees. Click here to download the latest Activity
Read more.
Wandering in the Woods
There has been a journey of discovery this year, as young people from Project Nirvana, run by Warwickshire Community and Voluntary Action (WCAVA) and Skillstank CareFirst in Tamworth, got involved in learning new skills, exploring different areas and contributing their time towards the the conservation of the Tame Valley Wetlands –
Read more.
Watch the Community Wetlands project film!
Have you heard about our wetland creation project at Kingsbury Water Park? Watch the short film we made about this exciting project:
Read more.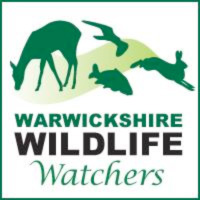 Launch of Warwickshire Wildlife Watcher Scheme
A new scheme to raise awareness and improve reporting of incidents of wildlife crime is being launched in Warwickshire on Monday 7 November at Warwickshire Police's Leek Wootton base. The Warwickshire Wildlife Watcher scheme aims to boost the numbers of reports of wildlife crime incidents, helping police and other agencies
Read more.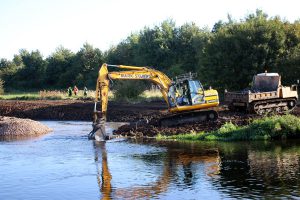 Taming the Tame!
A major project to restore an island along the River Tame in Fazeley got underway this week as part of a Heritage Lottery-funded scheme to make the area more attractive to wildlife such as fish, eels, water voles, otters and birds. 'Taming the Tame' is one of a series of projects being carried
Read more.
Woodland transformed thanks to local residents!
Coleshill's residents joined forces with the Tame Valley Wetlands, local councillors Dom Ferro and Adam Farrell and Amey NDS to improve Coleshill's Trajan Hill Spinney. The Tame Valley Wetlands Landscape Partnership Scheme (TVWLPS) hosted a drop in day at Coleshill community centre, where the local community made nest boxes for
Read more.
Six Months with the Tame Valley Wetlands team.
Six Months with the Tame Valley Wetlands team! Six months already?! Yep, I couldn't believe it either but September is here and so much has happened.  I'm Ebony, the marketing apprentice for Tame Valley Wetlands Landscape Partnership Scheme (LPS). I started this apprenticeship back in early April, straight out
Read more.
Summer 16′ – Young fun in the sun!
A summer of youth engagement across the Tame Valley Wetlands Young people tend to get a bad rep in the summer holidays. "They're always hanging around, making trouble" goes the old familiar complaint. Yes, some young people do hang around, some do make trouble and some make lots of noise
Read more.
Access Task Force Volunteers Wanted!
Become a Tame Valley Wetlands Access Task Force volunteer! Interested? Click here for more details.
Read more.