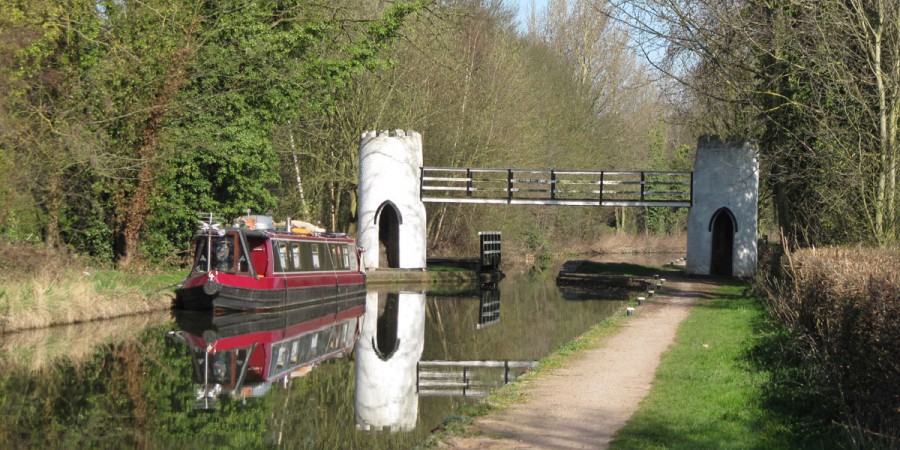 The industrial revolution produced great changes within the Tame Valley landscape.
The Coventry Canal runs from Fradley Junction near Lichfield to Coventry and was built to transport coal to Coventry and, via the Oxford Canal, to London. A number of engineers, including James Brindley, and companies were involved in its construction, and the stretch from Fazeley Junction to the Whittington Brook was built by the Birmingham and Fazeley Canal Company.
Drayton Turret Bridge (pictured above) was constructed in the 1830s by the celebrated architect Sir Robert Smirke, while constructing nearby Drayton Manor for local MP Sir Robert Peel (later to become Prime Minister). The manor house was demolished in 1929 and later became the site of the Drayton Manor Theme Park.
The Birmingham and Fazeley Canal was completed in 1789, allowing waterborne traffic to travel from Birmingham to London for the first time. The canal travels eastwards from Birmingham to Curdworth, through a tunnel then north to Kingsbury and Middleton, joining the Coventry Canal at Fazeley Junction at Tamworth. Sites of former commercial wharves, where barges would have loaded and unloaded their cargo, have been found at Curdworth, Kingsbury and Middleton.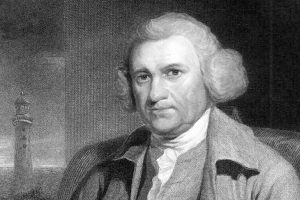 Curdworth tunnel is just over 50 metres long and was built by the celebrated engineer John Smeaton, widely regarded as the "father of civil engineering". Smeaton built many canals, bridges and harbours, but is most famous as the designer of the third Eddystone lighthouse. As you walk through the tunnel, note the ridged brick horse treads, designed to reduce slipping.
A number of older brick bridges can still be seen in the more rural lengths from Minworth Locks onwards towards Fazeley as well as several lock keeper's cottages.