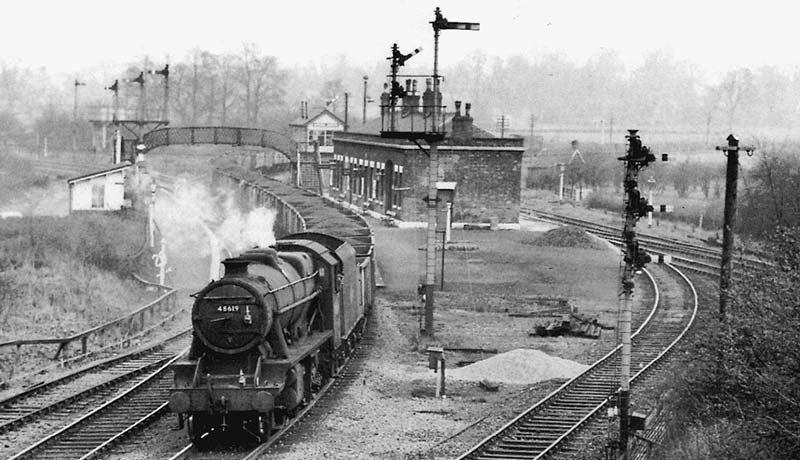 The Birmingham and Derby Junction Railway was opened on 12 August 1839. Built by Robert Stephenson, the line from Derby passed through Tamworth and Kingsbury station (now demolished) on its way into Birmingham. Additional stations were added at Water Orton and Forge Mills (now Coleshill station) in 1842.
The Kingsbury Branch was built to serve the collieries at Kingsbury, Birch Coppice, Hall end and Baxterley Park (Baddesley), allowing connection with the Birmingham and Derby main line and the Trent Valley line at Atherstone. It was opened on the 28 January 1878 and closed in March 1989.
On 10 February 1842 the direct line from Whitacre Heath to Birmingham, via Water Orton and Castle Bromwich, opened. The now closed Stonebridge Railway ran from Whitacre Heath down to Hampton in Arden with a station at Coleshill on its track. The line has now gone but the remains of bridges and banks that indicate its way can still be seen.
The building of the railway had a huge impact on the Tame Valley, increasing the population and number of dwellings as people moved to the area to work on the railways. In Water Orton in 1841, a third of the population were employed on construction of the railway. The railway also allowed people to move out from the cities into the surrounding countryside. In this way the population of Water Orton increased 10 fold from 1851 to 1951. The rise in the number and usage of railways resulted in a decline in the commercial traffic on the canals.