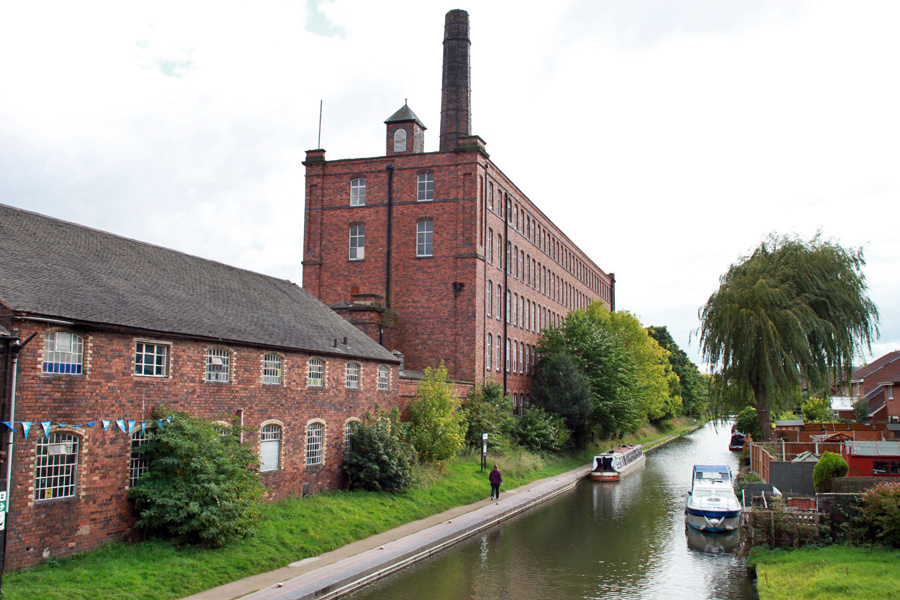 Robert Peel's factory at Fazeley (Chris Harris)
By the early 18th Century, improved livestock breeds and alternative methods of crop rotation meant that farming was more prosperous. The Enclosure Act of the 18th Century established the pattern of blackthorn and hawthorn hedges that we see today, altering the landscape by enclosing commons, wasteland and open fields, replacing the spacious open fields in which many cultivators had their strips. Both arable and pasture improved although a lot of arable land was converted to winter fodder crops. The practice of killing cattle and sheep in autumn and salting meat ended and fresh meat became available all year round, improving national health. However enclosure also meant that agricultural labourers were not allowed keep a cow or pig on the common or help themselves to firewood.
The increased prosperity resulted in the construction of many of the Georgian buildings we still see today as well as improvements to roads. In Tamworth, the town's streets were flagged and kerbstones were laid to make pavements in 1809, and, by 1839, the Tamworth Gaslight and Coke Company were providing street lighting for the town.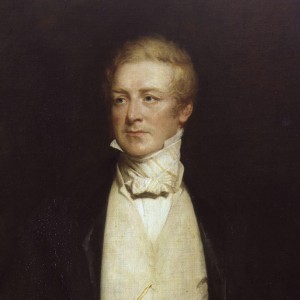 Sir Robert Peel, MP for Tamworth between 1830 and 1850 (and Prime Minister 1841 – 46), had close connections with Tamworth, which remain evident in the town today. He built a cotton mill at Tamworth and then adapted the Castle Mill for cotton production with textile production soon overtaking tanning as the main industry in the town. He had also opened a bank in the town in the 1770s.
As well as the textile industry, the 19th Century also saw the development of the extractive industries, important to the growth of the town. He may also be responsible for the construction of the fabulous gothic Drayton Turret Footbridge at Drayton Bassett.
Mineral extraction created changes in the landscape, leaving open pits behind.