Himalayan balsam (Impatiens glandulifera) is a non-native invasive species (NNIS) causing a major weed problem.
You can read more about Himalayan balsam here.
Himalayan balsam plants are extremely fast-growing and can tolerate shady conditions better than many other plants. The plants also disperse their seeds very widely. This means balsam out-competes many native plant species; it is often the case that very few other plants are able to survive where balsam grows. For the health of the environment, this is bad news – a low variety of different species of plant means the biodiversity of the ecosystem is decreased, with a negative impact on the overall ecosystem stability and health. Another problem caused by the excessive growth of Himalayan balsam is that it can block the flow of rivers, leading to flooding.
As part of our work in our two current projects, 'Blythe Alive!' and 'Love Your River Cole (LYRiC)' we have been tackling the problem of Himalayan balsam growth along the Rivers Blythe and Cole.
One method we have used to remove the balsam plants from the river ecosystems is by mechanical control. Mechanical control methods involve manually pulling up the invasive plants to physically remove them from the environment. Although this requires a lot of manual labour and hard work, it is generally a fail-safe way to remove a species from an environment.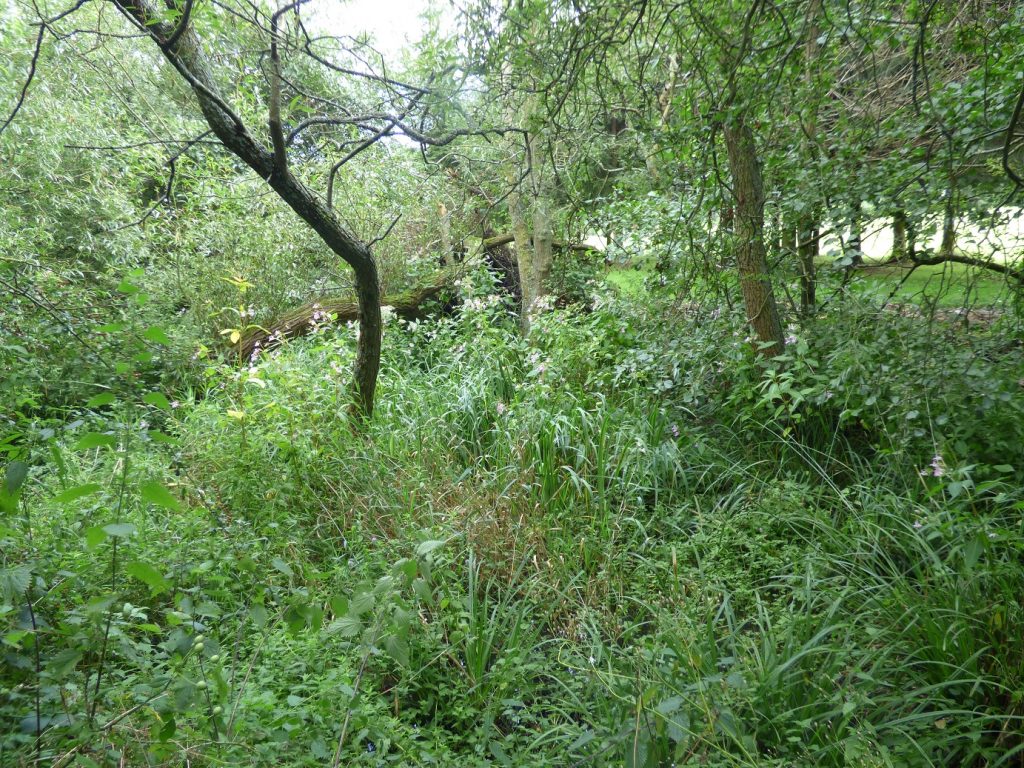 Mechanical control has been a particularly useful method of beating Himalayan balsam at some of our project sites, where we have employed contractors to remove the balsam plants. You can see that in the 'before' photos, the plants were growing in huge amounts and taking over many of the available space. In contrast, after mechanical control works had taken place, much more space was left for other native plants to grow. We hope that in the future this will help contribute to a more biodiverse and healthier ecosystem surrounding our rivers.