An medium difficulty circular walk exploring the countryside around Coleshill following public footpaths and quiet lanes.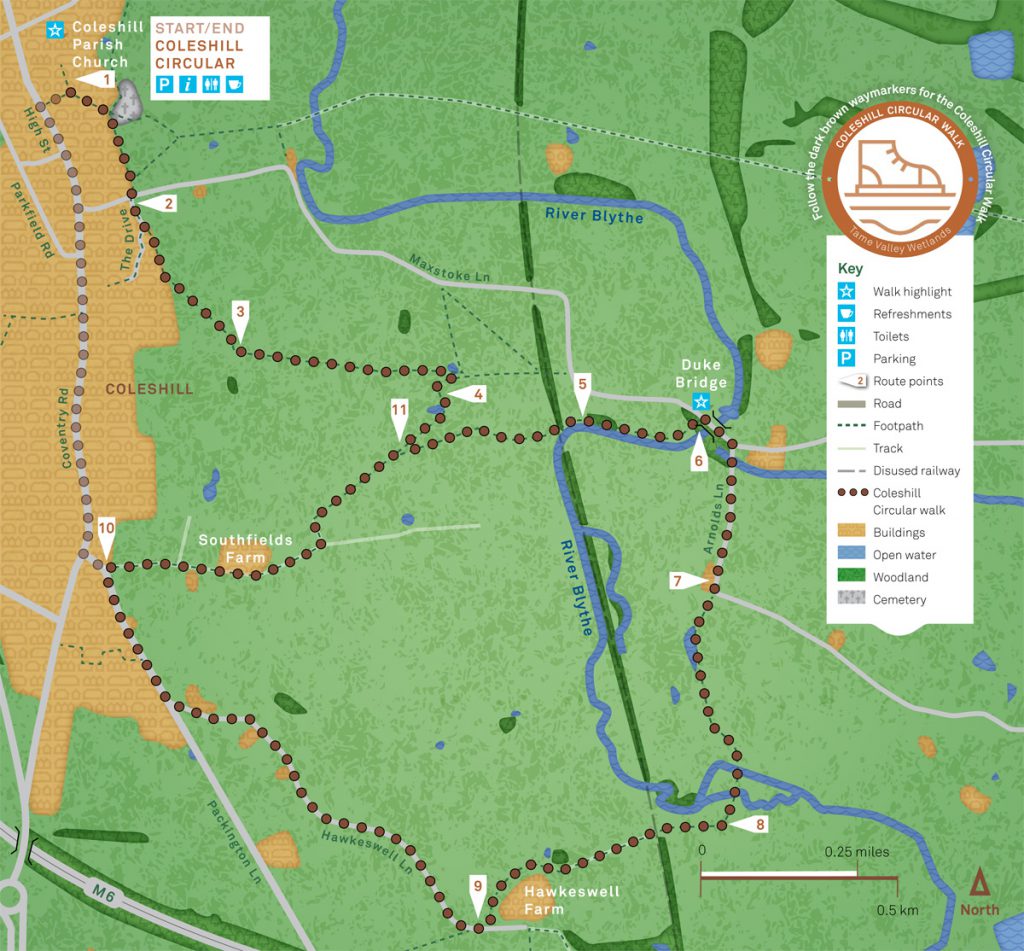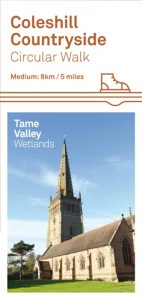 Distance: 8km (5 miles)
Time: Allow 2½ – 3½ hours
Landscape and path type: The route uses unsurfaced footpaths through arable fields, muddy farm tracks, tarmacked pavements and roads. There are sets of steps, footbridges, slopes, pedestrian and kissing gates during this walk. Sturdy footwear is recommended.
Please be aware the walk crosses area where the River Blythe floods during adverse weather.
Map: OS Map 221 Coventry & Warwick, Royal Leamington Spa & Kenilworth.
Dogs: Permitted, under control at all times.
Download the walk leaflet (4MB PDF)
You can also watch a video of this walk and others on our YouTube page – click the link to watch the video: https://youtu.be/q9DdPyXcqWk