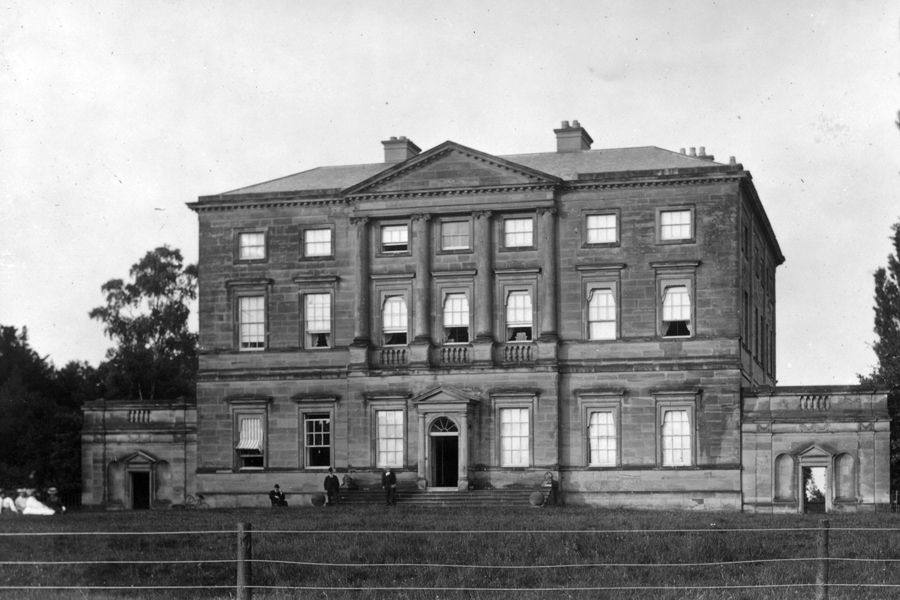 The Hams Hall Estate was owned by the Adderley family for over 260 years. The name of the estate was derived from the fact that the land lay in a great hook, or "ham", of the River Tame.
Hams Hall was built in the late 1700s for Charles Adderley by Joseph Pickford, one of the leading architects of the 18th Century, on the site of an earlier Tudor mansion. It was described as "a charming country house", three stories high and with seven bays.
Following Charles' death in 1826, the house passed to his great nephew, also called Charles Adderley, who later became the 1st Baron Norton.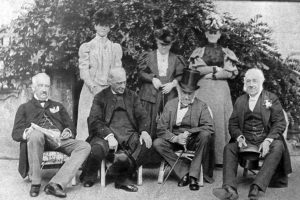 Charles Bowyer Adderley was a wealthy philanthropist. In 1848, he donated eight acres of land to Birmingham City Council to create Adderley Park in Saltley, Birmingham's oldest public park. He also built a school, church and a housing estate for workers  He was MP for North Staffordshire for 37 years and pioneered self-government for parts of the British Empire, drafting the New Zealand constitution. He was also famed as an "agreeable host" and the house entertained many prominent guests, including four-times Prime Minister W. E. Gladstone.
The house was gutted by a devastating fire in 1894 but was rebuilt the following year as an exact replica of the original.
Did you know?
In 1852, Charles Adderley successfully sued the City of Birmingham over the poor state of the River Tame, which was dreadfully polluted by sewage and industrial waste. Despite winning his case, it took almost 150 years for the river to recover.
Following the death of Lord Norton in 1905, at the age of ninety one, the estate was sold at public auction to pay death duties. The estate was purchased by the City of Birmingham, who sold on the house to an American shipping magnate, Oswald Harrison. He demolished the building, sending the lower floors to America and using the front facade at Coates Manor, near Cirencester in Gloucestershire. It is now known as Bledisloe Lodge, a private residence in the grounds of the Royal Agricultural College.
Where is it?