Have you seen any hedgehogs in your garden this summer?
Over the summer months, hedgehogs will have been active from March when they first emerged from hibernation. Now, from August to September, is typically when second litters of hoglets are born. Compared with the litters born earlier in the summer, it is often more of a struggle for these late-born hedgehogs to build up their fat reserves enough before hibernation – their natural diets of insects, slugs and worms begins to diminish.
It's a good idea to put out food and water for hedgehogs all summer long, but often particularly important during these last summer months when other food sources are harder to come by.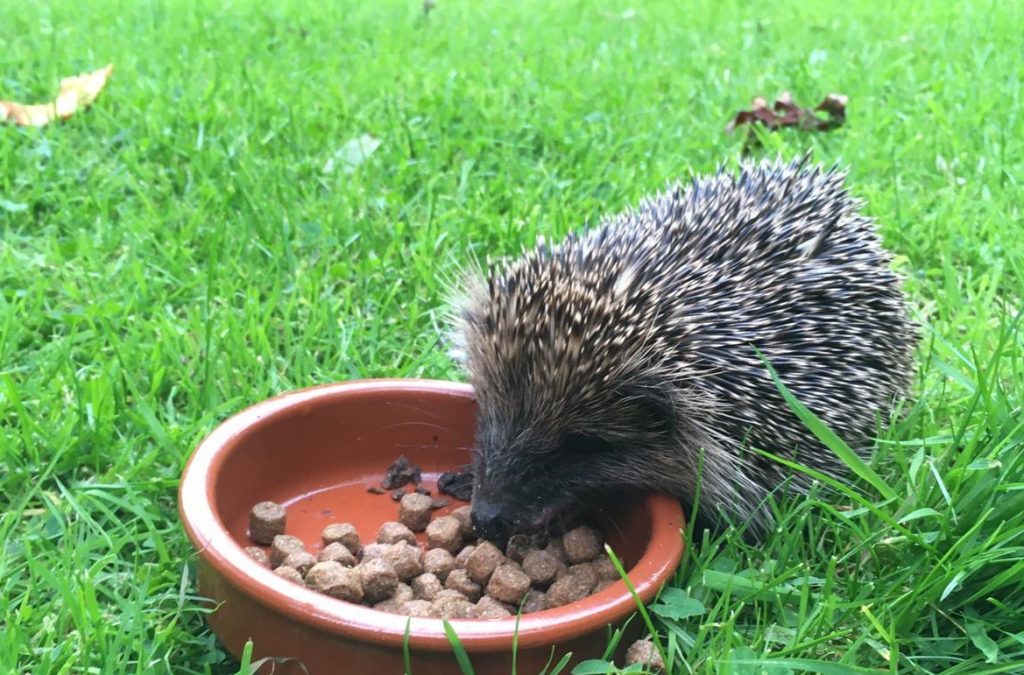 You're most likely to spot hedgehogs at dusk, whilst it's not daylight, but there is just enough light to be able to see. The hedgehog in the picture above appeared just as the light was starting to fade, out in search of sustenance!
If you see a hedgehog that looks like it needs help, for example if it is injured or out during the day and not moving, it's a good idea to contact British Hedgehog Preservation Society.
What can I feed the hedgehogs in my garden?
Cat biscuits, meat-based cat or dog food, and specialist hedgehog food are all great to leave out for hedgehogs. Make sure to also leave out a shallow bowl of clean water so the hedgehogs can stay hydrated in the warm weather.
Avoid leaving out milk, which hedgehogs are intolerant to; bread, which is of little nutritional value for hedgehogs; and mealworms, which can be harmful if eaten in large quantities.
Let us know if you've seen any hedgehogs in your garden! If you manage to take any pictures, we'd love to see them too. Email enquiries@tamevalleywetlands.co.uk to get in touch.