We have planted 1000 hedgerow plants and Black Poplars at Hawkswell Farm as part of 'Blythe Alive', a project to improve the River Blythe and its environment. This planting contributes to gapping-up the existing hedgerows, which is necessary for maintaining their longevity and structure.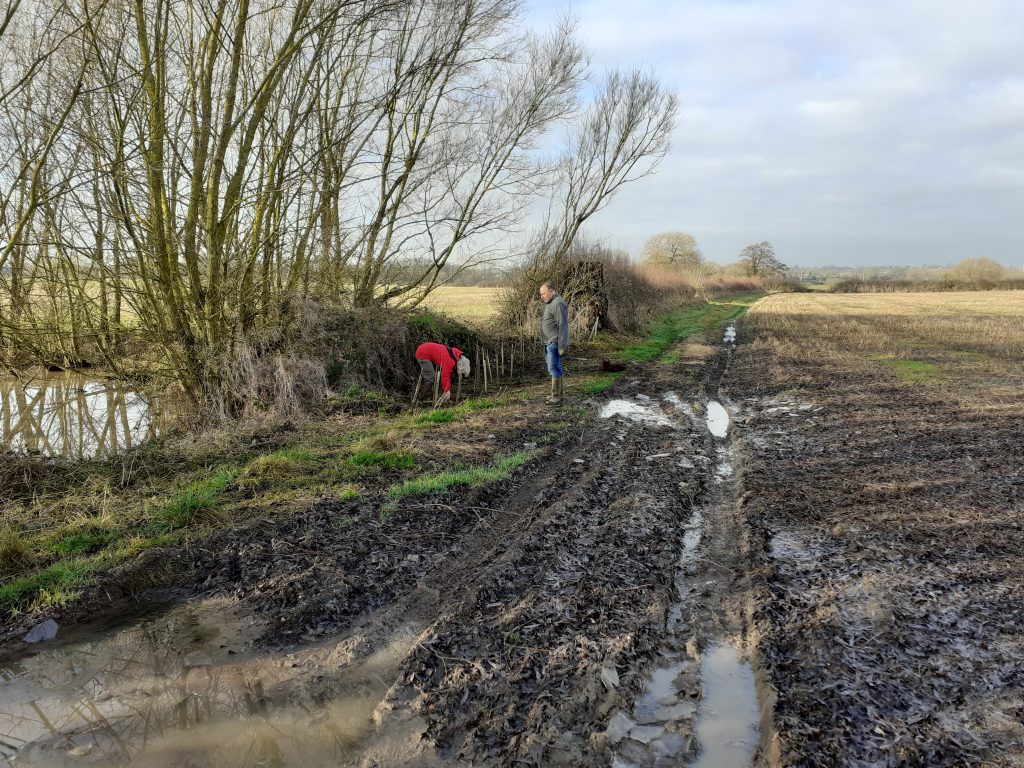 Hedgerows not only act as habitats for small animals such as birds and invertebrates, but are also important for preventing flooding. Hedgerows provide weather barriers and contribute to natural flood management by intercepting rainfall and slowing runoff from the land.
At Hawkswell Farm, where this planting took place, the flood management aspect of hedgerow gapping-up has been particularly important, as the River Blythe flows adjacent to to the farm. The improved hedgerows will help to absorb rainfall and therefore limit the amount of water running into the river. They will also intercept sediment and pollutants from land run-off which would otherwise contaminate the river. This lowers risks of flooding, loss of nutrients from the land, and pollution of the river.
This work was carried out with the help of our dedicated volunteers, and plays an important part in our project to improve the health status of the River Blythe and the quality of its surrounding ecosystem.