Exciting news! Sand martins have moved into the sand martin hotel at Kingsbury Water Park's, Community Wetlands.
The sand martin hotel was built in January 2017 and features 51 nest hole entrances.  It was planted up during the spring and was featured on Countryfile in April 2017 as pupils from Kingsbury School, volunteers from Friends of Kingsbury Water Park and Country Park Rangers, installed pre-planted coir rolls and pallets around the base of the moated feature.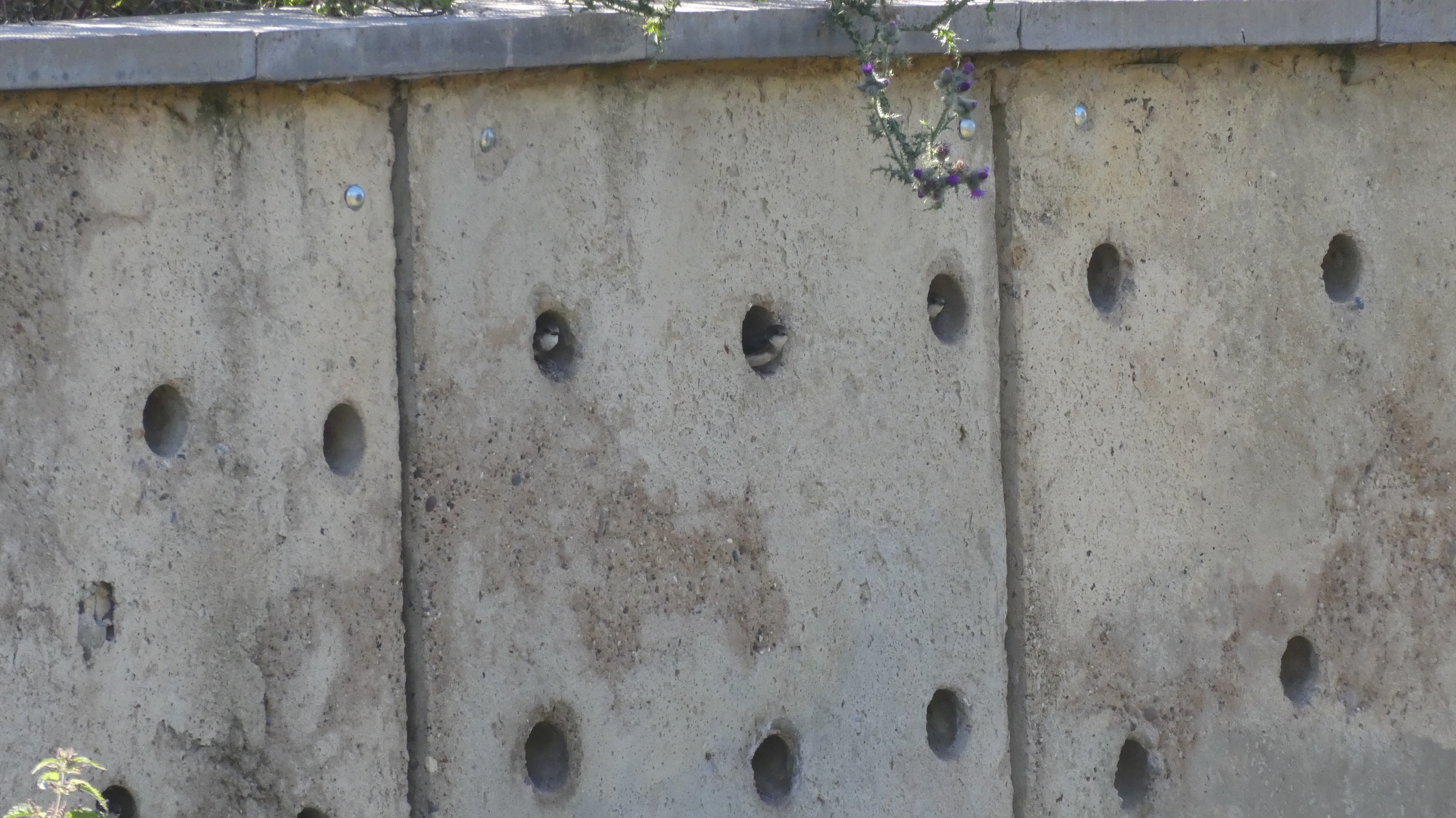 Tracey Doherty, Wetland Landscape Officer for Tame Valley Wetlands Landscape Partnership said "This is great news.  We were thrilled to learn this week that our feathered friends have moved in with approximately 20 of the nest holes being used.  Sand martins like to nest in river banks along the Valley.  Summer flood events are getting more common and the nature of the River Tame is such that, the nest burrows will quickly get flooded during the critical breeding bird season.  We designed an artificial nest site which mimicked the aspects of natural nest sites in the river corridor but then ensured that the nesting area was above the level of the highest flood.    It's a wonderful asset for the Tame Valley corridor and a much needed safe nesting site.  They are likely to return to this site next year, now they have found it".