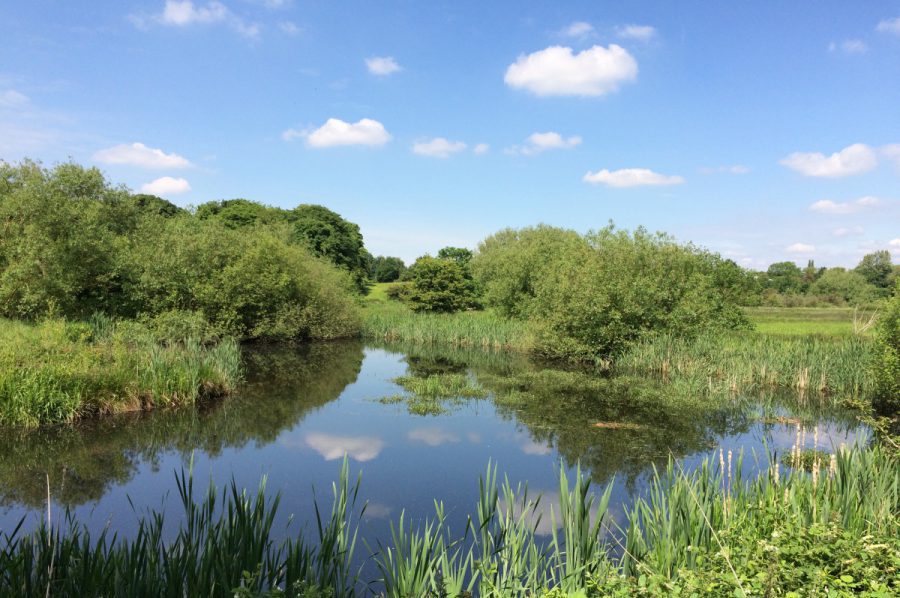 Whitacre Heath nature reserve is a Site of Special Scientific Interest. The 44 hectare site features pools, woodland and wet grassland and is formed from old sand and gravel workings.
The reserve is important for breeding water birds. The pools support species including little grebe, tufted duck, water rail and teal. Waders such as lapwing, redshank, curlew and snipe are also regular visitors to the large areas of wet grassland.
Other frequently seen birds include great spotted and green woodpeckers and numerous species of warblers, finches, tits and thrushes.
Dominated by alder and willow, the wet woodland areas are important for fungi, mosses and liverworts which thrive in damp, shaded conditions. Deadwood provides a home to a number of important beetle species.
Frogs and toads thrive in the moist habitats and pools on the reserve. Grass snakes can be seen in March and April basking in the spring sunshine.
A walk along one of our self-guided trails may reveal some interesting plants including southern marsh orchid and the rare blue fleabane, which is only found at a handful of locations in Warwickshire.
Keep an eye open for the rare white-letter hairstreak butterfly and watch for emperor dragonflies and broad-bodied chasers in mid-summer flying over the open pools.
Look out for…
Access:
Open to members of the Warwickshire Wildlife Trust only.
There is good car parking facilities on the Birmingham Road, 0.5km south-east of Lea Marston.
The reserve has fairly flat informal paths (after an initial steep slope up from the car park) with a way-marked route to 5 bird hides. Paths are prone to flooding and are muddy in winter.
Contact:
For more information visit www.wkwt.org.uk.
Where is it?