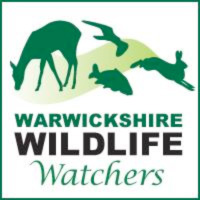 A new scheme to raise awareness and improve reporting of incidents of wildlife crime is being launched in Warwickshire on Monday 7 November at Warwickshire Police's Leek Wootton base.
The Warwickshire Wildlife Watcher scheme aims to boost the numbers of reports of wildlife crime incidents, helping police and other agencies to take action against offenders and provide a deterrent to criminals.
Currently wildlife crime is acknowledged as being significantly under-reported, both in Warwickshire and nationally. Work with communities and wildlife groups has shown that incidents are taking place in rural areas including lamping, hare coursing, poaching, animal cruelty and other offences linked to this, such as harassment, anti-social behaviour and threatening behaviour by the perpetrators.
The new scheme will bring together a wide range of organisations including Nuneaton and Warwickshire Wildlife Sanctuary, Warwickshire Wildlife Trust, Warwickshire Police, the Angling Trust, Environment Agency, Warwickshire County Council Country Parks and the Tame Valley Wetland Scheme.
It will give people the opportunity to become 'Wildlife Watchers' to increase their knowledge and understanding of this type of crime, what to look out for and how to report it.
As well as promoting the use of 101 to report incidents to the police, there will also a reporting page on the Warwickshire Rural Watch website www.warwickshireruralwatch.co.uk and a dedicated Facebook page. Signs, posters and flyers have also been produced with key information about wildlife crime signposting people to these links.
The scheme has been funded by the Warwickshire Police and Crime Commissioner who has also supported the training of wildlife officers within Warwickshire Police.
Wildlife Watchers is initially being launched in North Warwickshire and will later be extended to cover the whole county, as well being adopted within the neighbouring West Mercia Police area.