Part of the Blythe Alive! project involves restoring clean gravels within the River Blythe to reduce sedimentation and provide fish spawning sites.
So far we have deposited gravels into a section of the river at Temple Balsall, and plan to address three more sites throughout the project.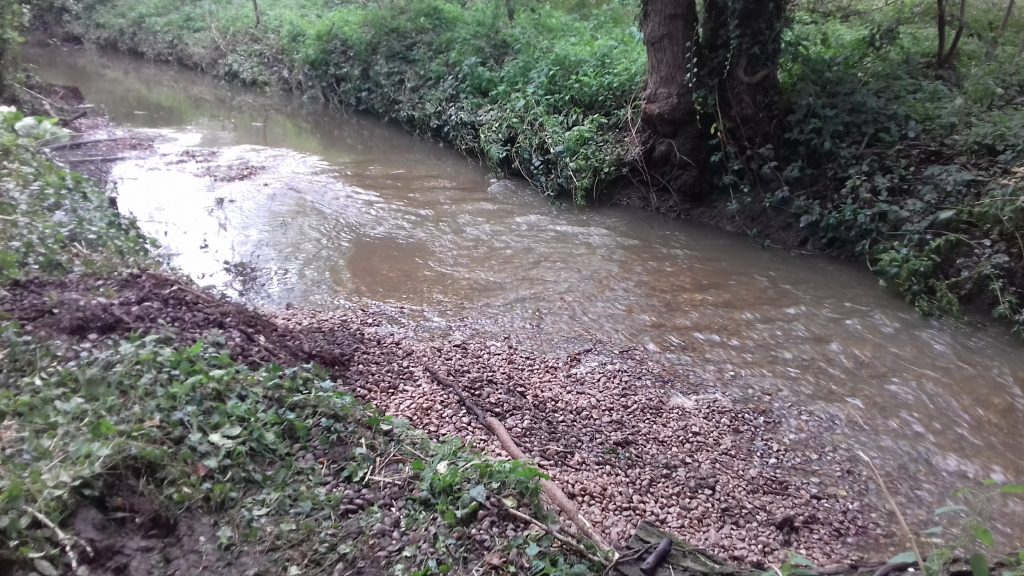 The introduction of clean gravels into the river will provide significant environmental benefits. The gravels will work alongside other anticipated improvements to the river to improve the bed structure, flow variation and habitat diversity. They will mean that rate of sedimentation within the river will be reduced, improving light levels and reducing turbidity, which will improve the conditions for submerged and marginal plants for which the River Blythe is a habitat.
Gravel introduction will also create new fish spawning sites. Fish such as salmon and trout use gravel beds in the river to build nests in which to deposit their eggs. The water flowing through the gravels carries oxygen to the eggs, which is essential for their survival. The gravels also act as habitats for invertebrates, which are good food sources for the fish.
Once input into the river at specific sites, the gravel will gradually move and settle into the river beds.