Work has started on the ground to improve walking routes throughout the Tame Valley Wetlands area, thanks to Tesco's Bags for Help grant scheme, who have gifted £8000 from the 5p plastic bag levy.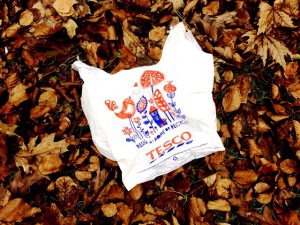 A short distance from the urban city of Birmingham, the Tame Valley Wetlands is an ideal spot for city goers to escape the hectic buzz and enjoy the calm of the countryside. With help from Tesco's funding, two new circular walks are being created, making access to the country easier than ever before!Improvements have already started in Curdworth, Over Green and Wishaw, by replacing way marking posts and installing kissing gates, with the help of Tame Valley's TameForce volunteer group. Further work is to be carried out around Kingsbury Water Park, Bodymoor Heath and Marston, in preparation for the scenic circular walks.
Leaflets are also being produced to help connect the Tame Valley's hidden landscape to it's local community. They will feature the new routes available as well as activities that you can do along the way. Even better yet, they will act as great guides for a family day out that doesn't cost a single penny!
For further information on the Tesco Bags for Help scheme, click here.
Keep up to date with the latest news and events – sign up to our quarterly newsletter and monthly events emails!