The scheme will deliver 35 projects under four programmes, all working towards the four aims / themes of the scheme.
Although each of these projects have been allocated under a particular programme, each project will have multiple outcomes, spanning across various scheme themes. We have also developed a number of reserve projects that will be delivered if current projects become unachievable or if we secure additional funding.
The projects have been developed in close collaboration with partners and the local community.
Click on the titles below to see a brief overview of some of the projects that we'll be delivering:
Programme A – Creating and restoring built and natural heritage +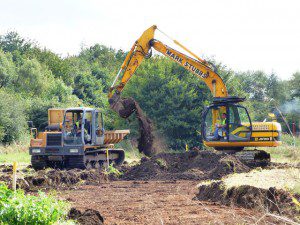 There will be nine projects under Programme A – two projects focussing on restoring built heritage structures along the Birmingham & Fazeley Canal (A1 and A2), three focussing on re-naturalising sections of the canalised River Tame (A3, A5, A9) and four focussing on wetland habitat creation and restoration on the floodplain (A4, A6, A7, A8).
These projects will help to restore the landscape and re-connect the river with its floodplain, helping to reduce flood risk, improve water quality and increase biodiversity. There are also a number of reserve projects, which we will undertake should we bring in enough additional funding.
Programme B – Increasing community participation +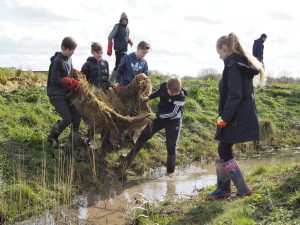 There will be nine projects under Programme B, loosely divided into six overarching themes: heritage-focussed events (B1), cultural heritage (B2), practical conservation (B3, B4 and B9), community group support (B5 and B6), youth engagement (B7) and schools engagement (B8). Community engagement and participation in the scheme will be key to its success; we need to inspire and enthuse local people in order to protect and conserve the wildlife and heritage of the landscape for future generations.
We will also be looking at Cultural Heritage, and one way in which we hope to capture the memories and stories of people within the Tame Valley is through online resources such as HistoryPin. Click here to learn more!
Programme C – Improving access and learning +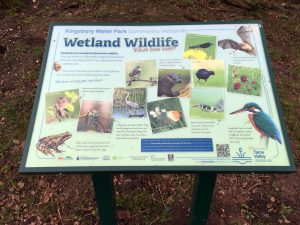 There will be twelve projects under Programme C, divided into three areas. As for each of the scheme themes, we will set up working groups to help guide the implementation of all projects. We will support the access working group so that it becomes an independent group (C1), which we hope will continue to look after the area's access routes long after the scheme has been completed.
We will look to improve physical access in the Tame Valley by improving, promoting and linking up sites of heritage interest, existing rights of way and permissive paths in order to create circular, themed walks and a long distance 'Tame Way' footpath (C2, C4, C5).
We will also improve intellectual access, signage and interpretation, both on-site and online, to create a brand for the scheme and an identity for the landscape. These projects will encourage informal learning and exploration of the landscape (C3, C6, C7, C8, C9, C10, C11, C12).
Programme D – Providing training and skills +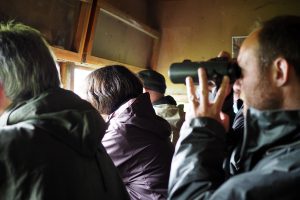 There will be seven projects under Programme D, linking closely with all other scheme projects. We will deliver a wide range of taster sessions and events (D1) accessible to a wide range of audiences. We will also carry out informal training in heritage (D4) for landowners and local people, particularly focussed on cultural heritage and research. We will also carry out more in-depth research studies and mapping with local colleges and universities looking into the impacts of the work we carry out, particularly under Programme A (D2 and D5).
There will also be a comprehensive capacity building project (D3) to help train local volunteers and Partnership staff, and encourage knowledge and best-practice sharing. This will be an important project in terms of legacy – equipping local people, groups and organisations with the skills they need to continue work after the scheme has finished. Along a similar line, the scheme aims to provide more formal, accredited training (D6 and D7) for local people wishing to gain new skills. These opportunities will be particularly valuable for local people not currently in education, employment or training, or for people looking for a change of career into the heritage or environmental sector.