On a tree by a river a little tom-tit
Sang "Willow, tit willow, tit willow"
And I said to him, "Dicky-bird, why do you sit
Singing 'Willow, tit willow, tit willow'"
"Is it weakness of intellect, birdie?" I cried
"Or a rather tough worm in your little inside"
With a shake of his poor little head, he replied "Oh, willow, tit willow, tit willow!"


The Mikado 1885 W.S. Gilbert and A. Sullivan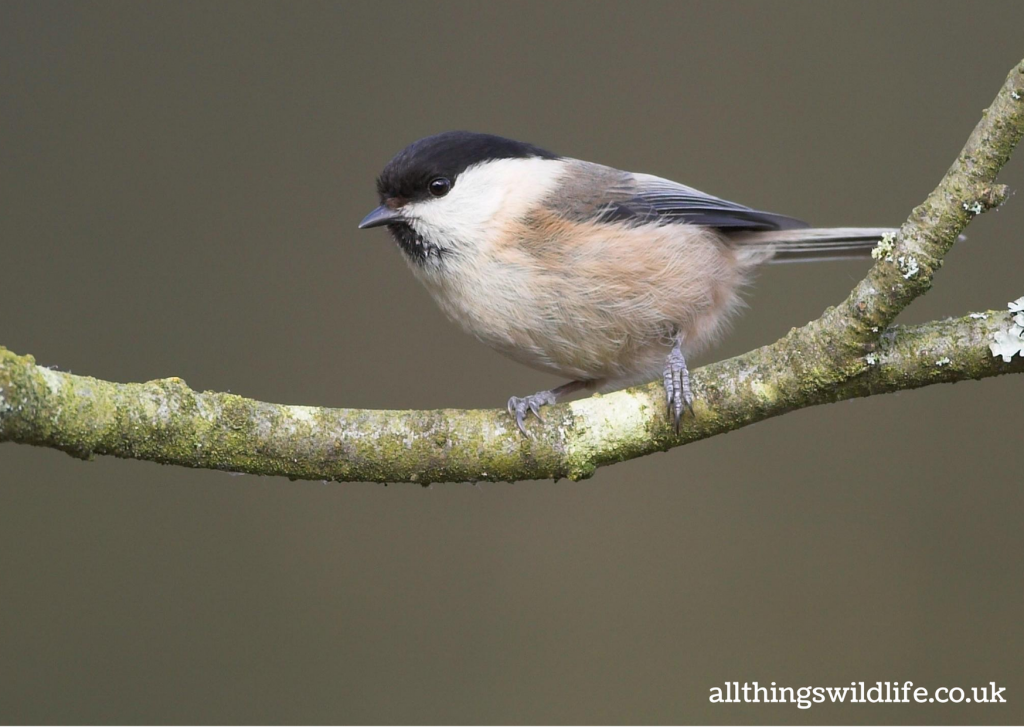 With funding from Severn Trent's Boost for Biodiversity Fund, Tame Valley Wetlands are carrying out an exciting project, 'On a Tree by a River', aiming to bring back from the brink the willow tit, one of the most threatened native birds in the UK into one of its last strongholds in the West Midlands, and to give local people a stake in its future now and for generations to come.
About the Project +
The willow tit, Poecile montanus, was once a comparatively widespread and common bird across the UK. Until the 19th century, it was considered to be the same species as the closely related marsh tit. However the willow tit is now recognised as a separate species, and has recently seen a dramatic population decline (94% between 1970 and 2012), thought to be due to factors such as habitat loss and lack of suitable nesting sites. This is the second largest decline of any resident bird after the turtle neck dove, putting willow tits on the Red List and giving them the highest conservation priority.

The Tame Valley Wetlands Nature Improvement Area (NIA) still holds a nationally important population of willow tit, with strongholds at Ladywalk Nature Reserve, managed by West Midlands Bird Club (WMBC), and Middleton Lakes, managed by the Royal Society for Protection of Birds (RSPB).

Willow tits are highly territorial, so to expand their range and see an increase in population, the areas of suitable habitat would need to be increased. Willow tits prefer young, low, wet woodlands and typically build new nests each year in dead wood. These habitats are relatively transient, frequently drying out and developing into mature woodland over 20-30 years. Therefore, they need active management to provide optimum conditions for willow tit to thrive. The Tame Valley NIA includes a range of sites which, through appropriate management, could provide suitable additional habitat for willow tit.
Project Objectives +
The main aim of 'On a Tree by a River' is to increase the population and local range of willow tit in the Tame Valley Area. In order to do this we will:
Work to improve connectivity between territories by enhancing existing sites and creating new habitat, involving tree and scrub planting, creation of scrapes and wet areas and provision of suitable nesting sites and birdboxes.
Work with local communities to increase awareness of willow tits, the value of the River Tame and its riparian habitats.
Engage children via education sessions to increase their understanding of the natural world.
Actively involve volunteers in project delivery through citizen science in the form of habitat management and survey.
Support ongoing national research through initiatives such as Back from the Brink (NLHF funded) and the Willow Tit National Survey (RSPB).
Project Area and Deliverables +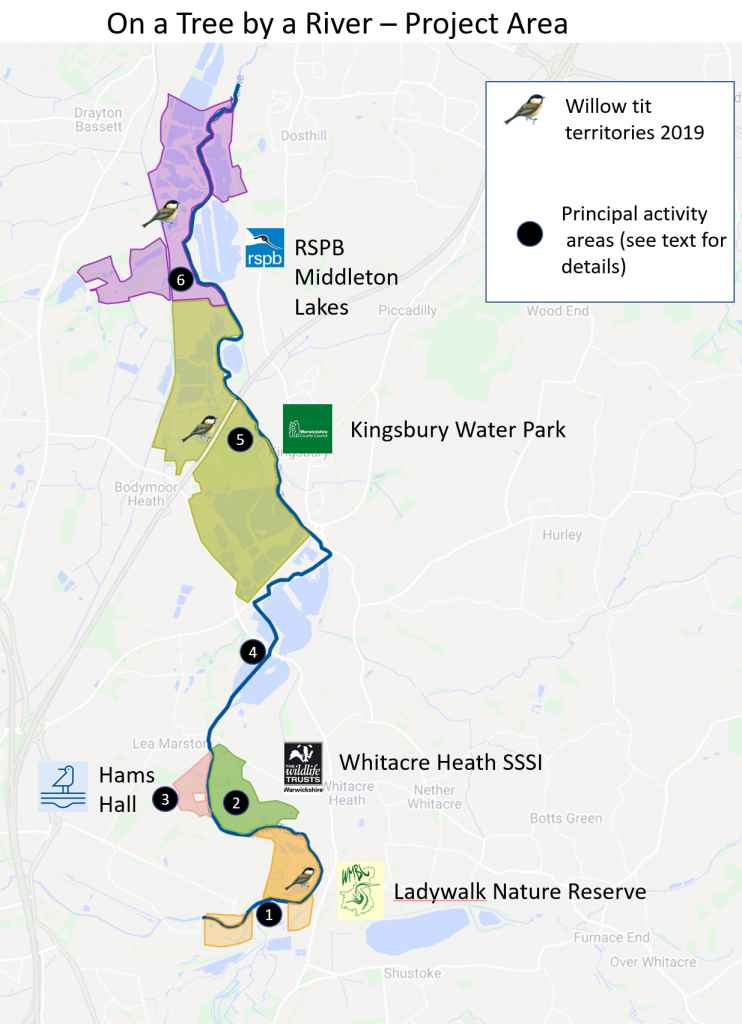 The project will be overseen be a steering group comprising Tame Valley Wetlands, RSPB and West Midlands Bird Club.

We will be working from six sites throughout the project, detailed by the map. Click on the map to enlarge the image.

Overall, the project will aim to achieve a total of 10 hectares of habitat improvements.
Throughout the project, we will be working to achieve the following project deliverables:
17 kilometres of improvements to the river Tame, benefitting biodiversity and water quality
10 hectares of habitat restoration by planting trees, controlling invasive species and creating wetland habitats
200 nesting sites created from dead wood straps, providing habitats for willow tits
60 nest boxes constructed and installed, providing further willow tit nesting sites
1100 native trees planted to help create and restore willow tit habitats
20 call back surveys carried out to monitor the status of willow tit throughout the project
5 talks to local community groups to increase awareness of willow tits and the value of the river Tame
10 schools visited, delivering sessions to increase children's understanding of the natural world
6 vlogs about the project to be produced and published on Tame Valley Wetlands' YouTube
1000 hours of volunteer time working on the project, involving at least 50 volunteers
Get involved +
Want to get involved in bringing back the willow tit?

We will be recruiting volunteers to carry out practical work and callback surveys as part of the project. We are also interested in any sightings you might have of willow tit around the Tame Valley Wetlands, historic or new!

If you would like to volunteer or let us know about any sightings, please contact us by emailing willowtit@tamevalleywetlands.co.uk.

We will be posting project updates here on our website and via social media. Please feel free to get in touch with any queries via email.
ON A TREE BY A RIVER – BLOG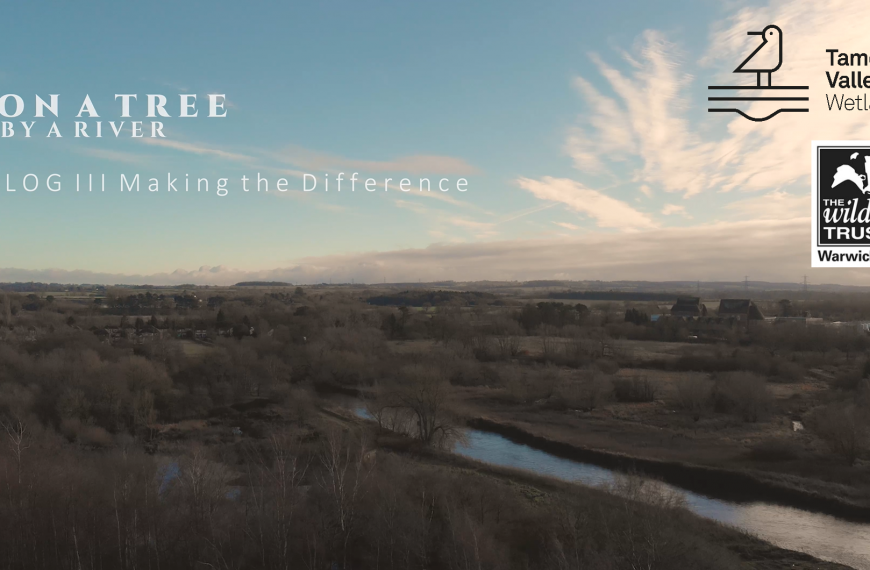 Watch our third vlog in our six-part series about our project On a Tree by a River below. This time we're focusing on the activities that have been taking place…