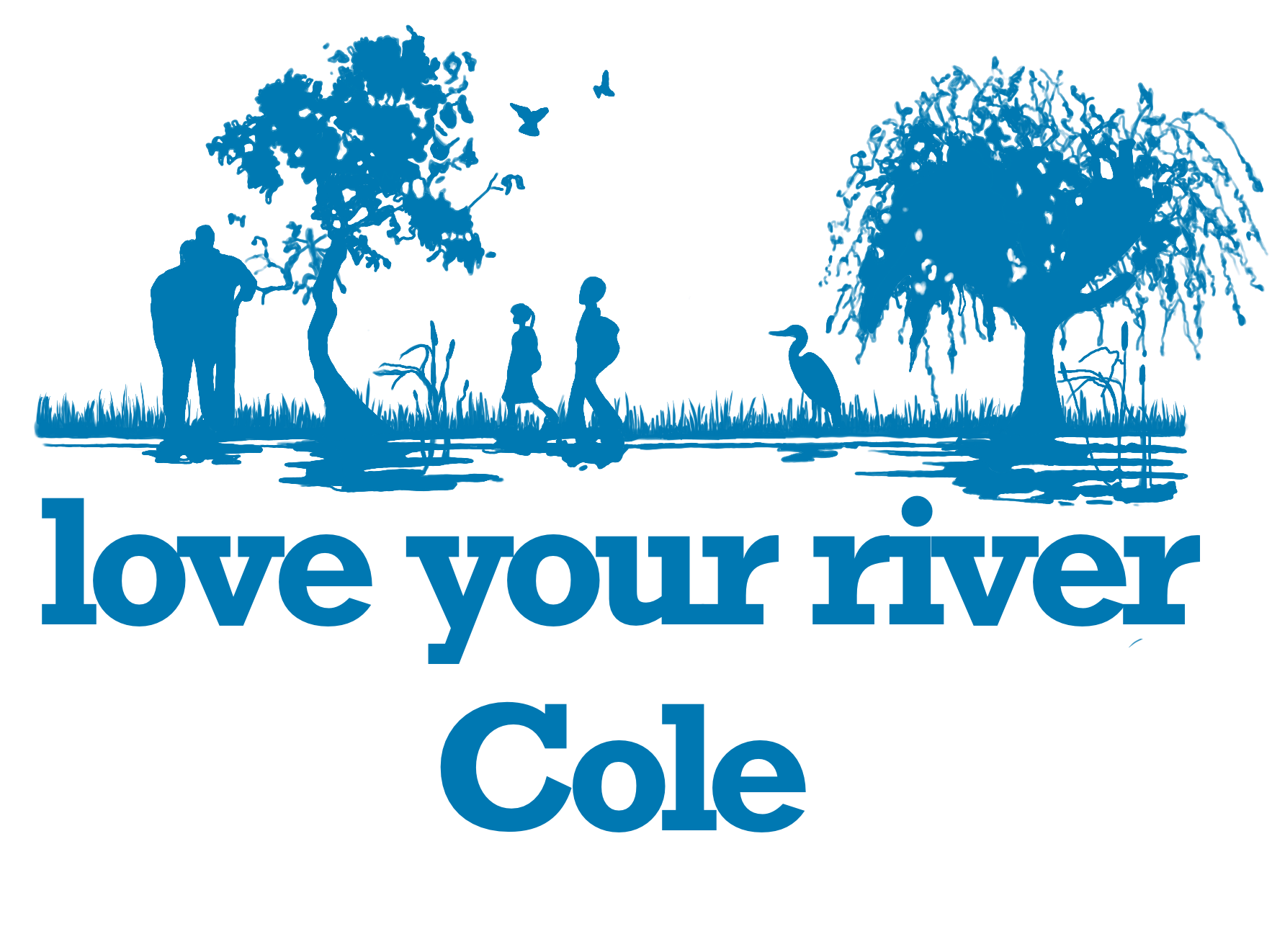 The river Cole and the Cole valley have the potential to form a brilliant haven for wildlife, as well as a valued green space for the diverse communities living alongside it.
With the support of the Environment Agency (EA), a vision for the valley has been developed, detailing the potential of the Cole valley to become a high quality and multi-functional blue-green corridor within its catchment through East Birmingham, North Solihull and North Warwickshire.
Tame Valley Wetlands Landscape Partnership (TVWLP) are proud to be facilitating the delivery of the Love Your River Cole (LYRiC) project, aimed at actively improving the ecosystem quality of the river Cole and working with communities to invest in its future for wildife and people.
What does LYRiC involve? +
There are four main aims of LYRiC:

1. To CREATE a high quality blue-green corridor for use as an alternative travel route for local or commuting journeys
2. To ENHANCE the natural and historic environment, the biodiversity and water quality, the surrounding flood prevention measures and the opportunities provided by the river.
3. To STIMULATE partnership working to approach catchment-wide issues, to deliver policy aspirations and unlock funding opportunities.
4. To RECONNECT local communities and businesses to improve well-being and resilience, and help people value the environmental benefits and cultural heritage provided by the River Cole.
Why the River Cole? +
Currently, the River Cole is in poor condition, both physically and ecologically. Historically many rivers within the Midlands, including the Cole, have been drastically altered and negatively affected by human actions such as artificial straightening, canalisation or concreting banks, obstructions of the water, heavy erosion from poor farming practices and high rates of sedimentation. This has not only caused adverse effects to the physical features of the river and the quality of its ecosystem, but has also damaged the biodiversity of the river environment. Another important factor affecting the present state of the River Cole is the water quality, due to human activities in various reaches of the water.
There is a well-studied link between the ecological quality of an environment and the happiness of its local community. By improving the state of the River Cole, we hope to not only benefit the natural wildlife but also the many people in communities surrounding the river.
Cole Valley Catchment Landscape Vision +
On a broader spectrum to our LYRiC project, Tame Valley Wetlands Landscape Partnership (TVWLP) and the Environment Agency (EA) have recognised the River Cole Catchment as having potential for production of a lansdcape vision and masterplan, with the purpose of delivering a 'blue-green infrastructure' to enhance the River's environment for the benefit of wildlife and the community.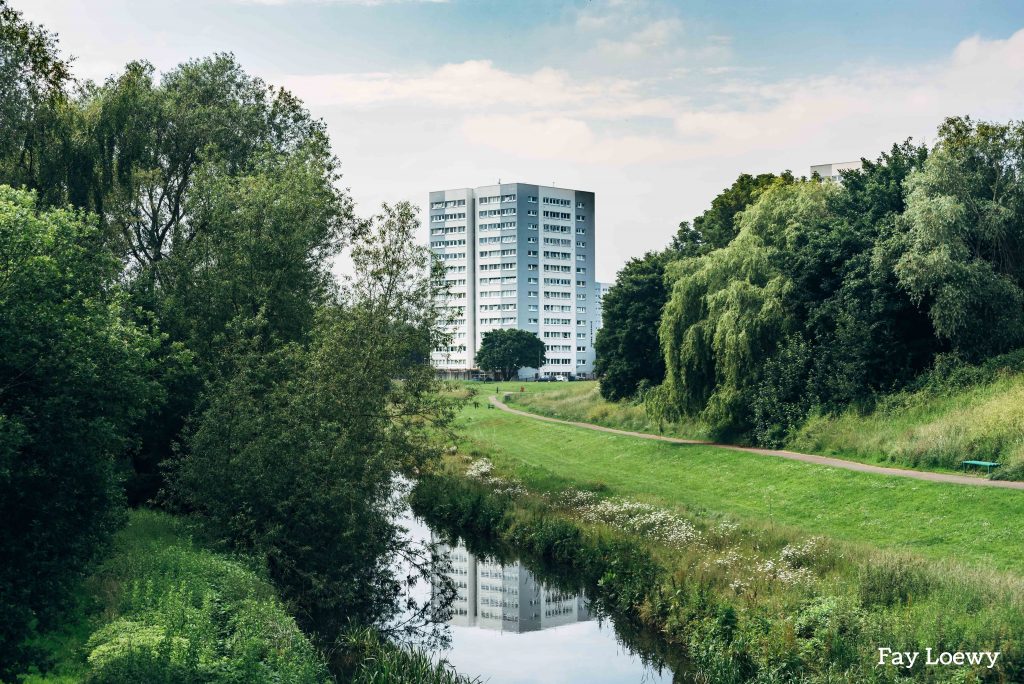 The organisations funding Love Your River Cole have allowed us to make our vision into a reality.
2019-2020 funding: Environment Agency and European Regional Development Fund
Funding awarded in 2019 from the Environment Agency (EA) and European Regional Development Fund (ERDF) through Solihull Meteropolitan Brough Council has supported our work on initial stages of improvements to the river such as the development of Sustainable Drainage Systems (SuDS), as well as a number of community and education events in collaboration with local schools and community groups to help create awareness of the importance of a healthy river.

Read more about our EA and ERDF funded work +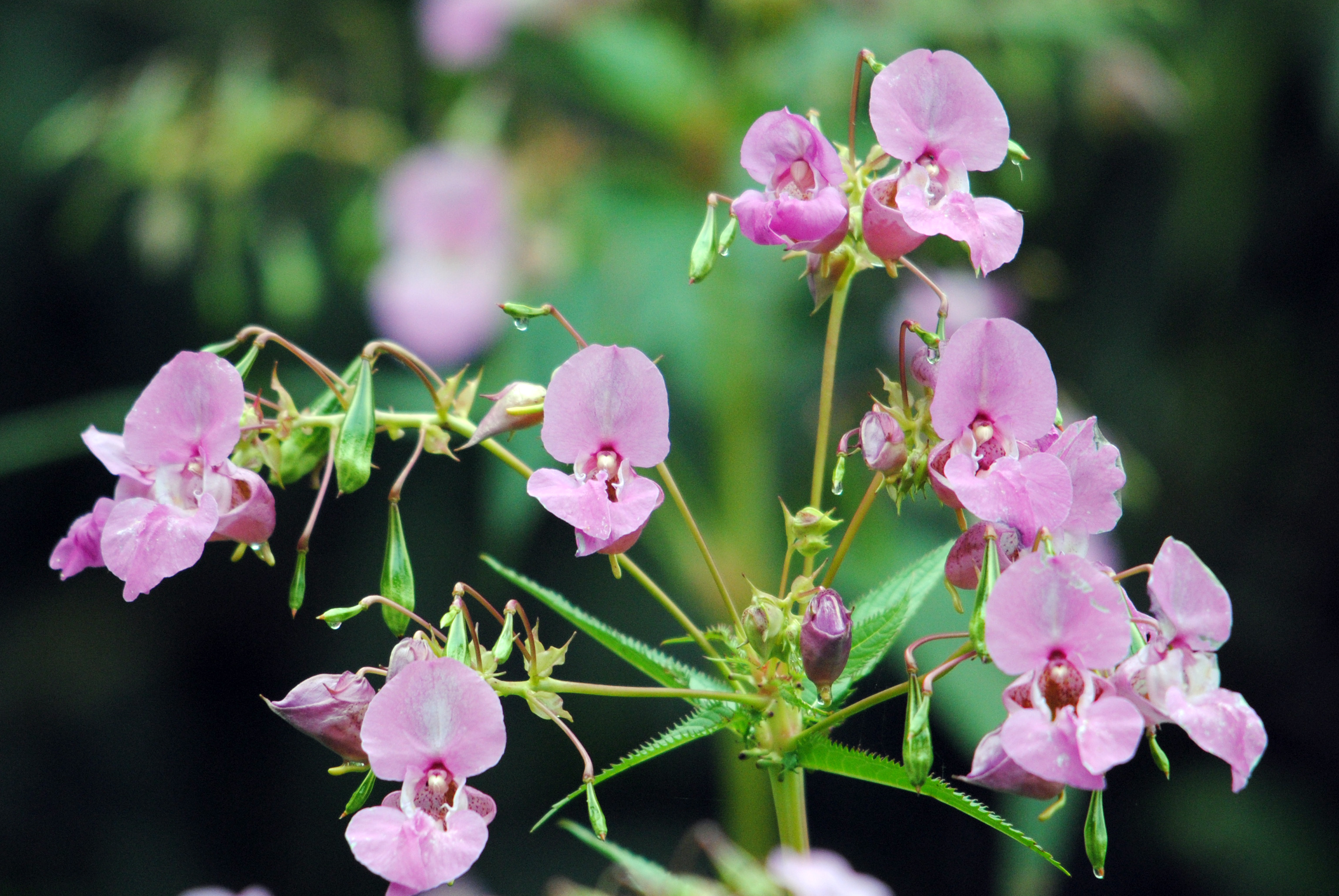 An important part of our work on the River Cole is to tackle the invasive plant species growing along the river banks, particularly Himalayan Balsam. Himalayan balsam (Impatiens glandulifera) may look quite attractive initially, but it is in fact a…
2020-2022 funding: Green Recovery Challenge Fund
More recent funding awarded in 2020 from the Green Recovery Challenge Fund facilitates Tame Valley Wetlands in leading a partnership project to help transform the wider Cole Valley. The Green Recovery Challenge Fund is a Government fund developed by Defra in partnership with its Arms-Length Bodies, which the National Heritage Fund are administering on behalf of Defra.
Our partnership working on the Love Your River Cole project consists of The B37 project, Birmingham City Council, Castle Bromwich Hall & Gardens Trust, North Warwickshire Borough Council, The Prince's Trust, Solihull Metropolitan Brough Council, The Wildlife Trust for Birmingham and the Black Country and Warwickshire Wildlife Trust. These partners will work to deliver the project whilst involving and engaging local people.

The Green Recovery project will continue to work towards the vision for the Cole valley, delivering improvements to various key locations in the Cole valley.
Green Recovery Fund: Project Sites +
Our work will involve tree planting, wildflower meadow creation and wetland habitat enhancements, as well as access improvements to paths and trails through the key sites.
We will also be focusing on creating and supporting local green jobs, and offering traineeships aimed at giving people the experience and accredited training required to pursue a career in the environmental sector. The Prince's Trust will be working with young people from a range of backgrounds, to offer first-hand experience of the local environment and support in finding work or further training.
Project Deliverables +
We plan to carry out work in action zones along the River Cole in order to meet our four aims. Each action zone has been identified as having issues to be addressed but also providing unique opportunities for improvement. TVWLP and the EA have proposed various schemes to be carried out within these action zones for improvement works to the river.
Through the project we will carry out the following deliverables:
Creation and restoration of 2km of footpaths, trails and boardwalks to improve public access at key sites.
100m of in-channel improvements to the river Cole
7km of bank restoration, including removal of invasive species and planting of wildflowers and trees, to improve riparian habitats, prevent sediment runoff and sequestrate carbon.
2 hectares of woodland management to provide habitats and enhance species diversity.
2 hectares of wetland creation to support a variety of invertebrates, amphibians and birds.
3km of wildflower meadow creation and restoration using well-established conservation techniques
Creation of 6 traineeships and delivery of 144 training courses for 16-24 year olds to provide opportunities for development of conservation-related careers
50 short course accredited training opportunities for delivery partners and community groups.
20 biodiversity and environmental audits carried out through citizen science with 50 volunteers from local communities.
Weekly volunteer opportunities to help deliver practical conservation work
12 engagement events explaining the benefits of nature to wellbeing
Weekly blogs and social media posts to update on our progress and relevant events
By carrying out these works and raising awareness of the importance of the River Cole to its local and wider ecosystem, we strive to create an inspiring environment which provides opportunities, enhances appreciation of cultural heritage, benefits the health of communities and makes nature more accessible.
The project will significantly enhance the environment and ecological health of the valley by re-naturalising the river Cole, helping to move it into a better condition, and connecting habitats so that important native species are once again able to thrive. Local communities will also be provided with the skills and experiences needed to continue taking care of the environment after the project ends, to sustain these outcomes into the future.
Green Recovery Challenge Fund Press Release +
Click on the link below to read Warwickshire Wildlife Trust's press release announcing the project.
How to Love Your River +
Take a look at this checklist for some advice on how you can help take care of the river Cole.
You can also download a printable copy here.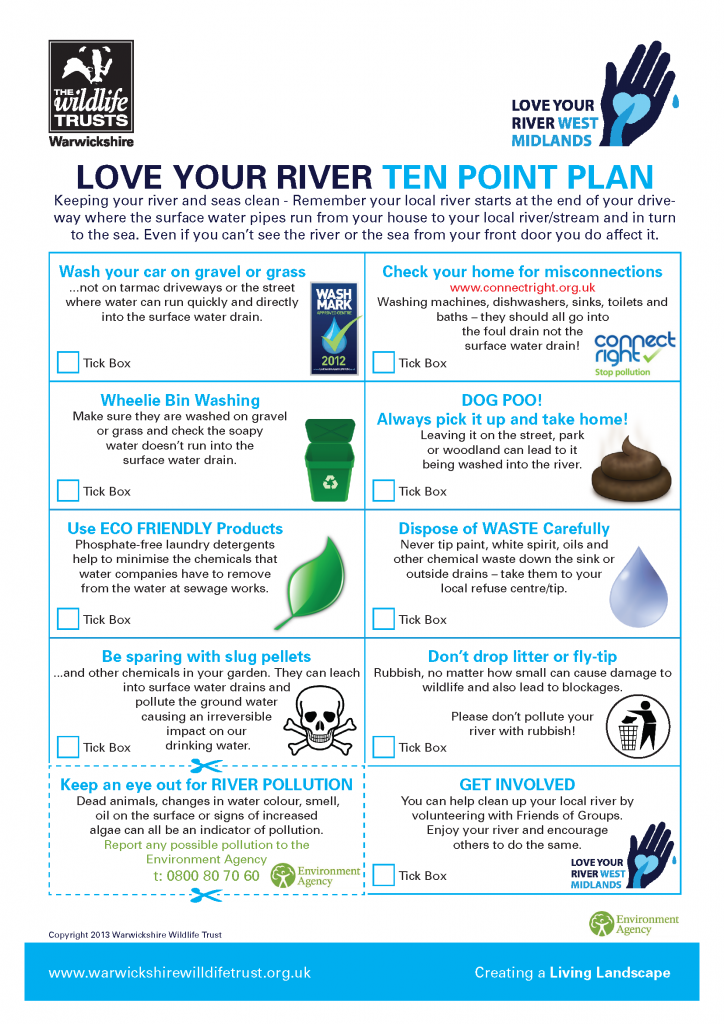 How can I get involved? +
We will be posting more information about opportunities to apply for traineeships, joining training courses or volunteering with us throughout the project . Keep up to date by following us on social media.
If you have any questions please feel free to get in touch via Facebook, or email enquiries@tamevalleywetlands.co.uk
Have your say
Tame Valley Wetlands welcome suggestions, opinions or queries regarding the work we plan to do. Please get in touch with us via Facebook or Twitter, or alternatively email loveyourrivercole@tamevalleywetlands.co.uk.